KEY CHAIN LIGHTS
---
Small and compact, our multi-function key chain lights have been sold to millions of customers over the last two decades. The batteries and bulbs are protected with the exceptionally strong metal cases, and the shiny additional light is available right in your pocket whenever you want it.
Be it aluminnum, brass or zinc alloy, all Lite Master's key chain lights are plated or anoized for outstand corrosion resistance and durability. All our key chain lights are designed for a long life cycle, and using replacable button cells that can be easily found in local stores.
Compact, convenient but robust, you can rely on Lite Master's Key Chain lights whenever you need some additional light to shine you up.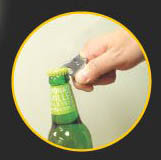 ---
(ALL SPECIFICATIONS SUBJECTED TO FINAL QUOTATION. YOUR OWN DESIGNS ARE WELCOMED)
Art no. LD02

Aluminum housing
Durable anodized
Push switch
Attached keychain
1 pc 5mm white LED
Head dia: 13 mm
Body dia: 13 mm
Length: 83 mm
4 x LR44 alkaline button included

Art no. LD03

Brass housing
Chrome plated
Tail cap push button switch
Attached keychain
1 pc 5mm white LRD
Head dia: 12 mm
Body dia.: 12 mm
Length: 73 mm
4 x LR44 alkaline button cell included

Art no. LD04

Brass housing
Chrome plated
Tail cap push button switch
Attached reliable metal clip
1 pc 5mm white LRD
Head dia: 12 mm
Body dia.: 12 mm
Length: 68 mm
4 x LR44 alkaline button cell included

Art no. LT3814P

Aluminum housing
Durable anodized
Tail cap push button switch
Attached keychain
1 pc 5mm white LED
Head dia.: 21 mm
Body dia.: 13 mm
Length: 85 mm
4 x AG5 alkaline button cell included

Art no. BJ02

Brass housing
Chrome plated
Push on, release off
Attached keychain
1 pc 5mm white LED
Body dia: 10.5mm
Length: 24 mm
3 x AG2 alkaline button cell included

Art no. LK23P

Aluminum housing
Durable anodized
Push on, release off
Attached keychain
1 pc 5mm whte LED
head dia.: 12 mm
Body dia.: 12 mm
Length: 73 mm
4 x LR44 alkaline button cell included

Art no. LD39

Aluminum housing
Durable anodized
Push on, release off
Attached keychain
1 pc 5mm white LED
Body dia.: 10 mm
Length: 50 mm
4 x LR44 alkaline button cell included

Art no. 3LT1414

Aluminum housing
Durable anodized
Tail cap push button switch
Attached keychain
1 pc 5mm white LED
Head dia.: 15 mm
Body dia.: 14 mm
Length: 69 mm
3 x LR 41 alkaline button cell included

Art no. LD22

Aluminum housing
Durable anodized
Tail cap push button switch
Attached keychain
1 pc 5mm white LED
Body dia.: 14 mm
Length: 63 mm
3 x LR41 alkaline button cell included

Art no. LD30

Aluminum housing
Durable anodized
Push on, release off
Attached keychain
Whistle
1 pc 5mm white LED
Body dia.: 12.5 mm
Length: 80 mm
4 x LR44 alkaline button cell included

Art no. LD06

Zinc alloy housing with chrome plated
Rubber switch
1 pc 5mm white LED
Attached keyring
Size: 50 x 28 mm
2 x CR1616 Lithium buttom cell included

Art no. LD07

Zinc alloy housing with chrome plated
Rubber switch
1 pc 5mm white LED
Attached keyring
Size: 36 x 28 mm
2 x CR1616 Lithium button cell included

Art no. LD08

Zinc alloy housing with chrome plated
Rubber switch
1 pc 5mm white LED
Attached keyring
Size: 28 x 35 mm
2 x CR1616 Lithium button cell included

Art no. LD09

Zinc alloy housing with chrome plated
Rubber switch
1 pc 5mm white LED
Attached keyring
Size: 35 x 35 mm
2 x CR1616 Lithium button cell included

Art no. LD10

Zinc alloy housing with chrome plated
Rubber switch
1 pc 5mm white LED
Attached 2 pieces of keyrings
Size: 35 x 35 mm
2 x CR1616 Lithium button cell included

Art no. LD16

Zinc alloy housing with chrome plated
Rubber switch
1 pc 5mm white LED
Karabiner shape
Size: 50 x 30 mm
2 x CR1616 Lithium button cell included

Art no. LD24

Zinc alloy housing with chrome plated
Rubber switch
1 pc 5mm white LED
Fish shape with bottle opener function
Size: 48 x 26 mm
2 x CR1616 Lithium button cell included

Art no. LD25

Zinc alloy housing with chrome plated
Rubber switch
1 pc 5mm white LED
Cat shape with bottle opener function
Size: 55 x 31 mm
2 x CR1616 Lithium button cell included

Art no. LD26

Zinc alloy housing with chrome plated
Rubber switch
1 pc 5mm white LED
Pig shape with bottle opener function
Size: 50 x 35 mm
2 x CR1616 Lithium button cell included
\